Remembering Our Roots CIC is a Community Interest Company based in Cornwall. We offer support through 1:1 and group Programmes, both in person and online, indoors and outside in therapeutic settings to: acknowledge, open up to, heal and integrate from traumatic events, develop a strong sense of nature connection, learn bushcraft & wilderness skills and be supported in the journey into a successful and fulfilling adulthood.
The groups we primarily work with are: victims of crime, vulnerable children & adults, military service personnel, veterans and their families, fathers, children in care and care leavers.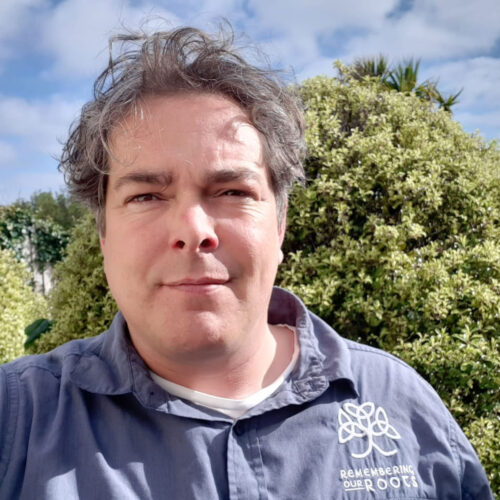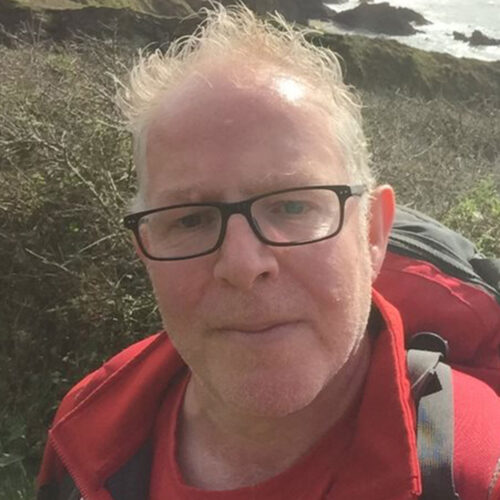 James Oecken
I have a background in outdoor work, nature connection, survival & bushcraft, teaching, group therapeutic support and extensive 1:1 trauma recovery. This has come together to create Remembering Our Roots CIC. I try to not only help people to alleviate their own suffering, but also help them to develop the capacity to feel safe, trust and open up to a deeper relationship with themselves, nature and others, experiencing much more joy, love, lightness and connection.
I'm very grateful to the many people who have supported and trained me over the years and continue to do so, many of whom we are delighted to have on our Advisory Board. I feel a responsibility to empower people's own sense of independence and to foster a deeper respect and connection to nature here in Cornwall.
Stacey Allsopp
I am Stacey, a former British Army Soldier, and previously homeless Veteran.
During periods of homelessness after my discharge in the mid 1990's, whilst sleeping rough in Church yards, and on beaches here in Cornwall, I began to wonder through hunger, what if any of the wild plants growing in those places I could eat.
Amazingly, one day in early 1995. An elderly gentleman whom I had seen at a distance on many occasions, appeared before me. He politely, and kindly asked if I was ok, and said "you look like someone who is down on your luck." I told him of my journey and how I had ended up where I was, and explained I was recently a Soldier.
He stood before me, smiled warmly, and held out his hand to offer me a small brown paper bag and said, "I would like you to take this, as I think it will help on the next part of your journey."
Inside was a small pocketbook by Richard Mabey called 'Food for Free' which I gladly accepted as it had the answers to the questions I had been asking. Following this event, I never did see the mysterious gentleman again, even though I spent more time in that Church yard.
A random act of kindness, and a gift in the form of a book, which in effect changed my life in an instant, and steered me on a path to becoming an NCFE Level 4 Bushcraft, Survival & Wilderness Living Skills Instructor.
Since May 2009 I have had the opportunity and privilege to pass on the gift I was so graciously given, to train and mentor many HM Forces Veterans, and Serving Personnel to the same professional standard.
In September 2018 I took part in a contemporary Rites of Passage weekend held by the Cornwall Community of the Award-winning National Charity 'abandofbrothers' www.abandofbrothers.org.uk.
An experience which again challenged by beliefs and had a truly profound and positive effect on me. This enabled massive personal transition, growth, and healing from previously diagnosed psychological trauma and injury sustained through military service.
I have undertaken and completed Facilitation level 1 & 2, and Mentor Training with the Charity and mentored young men.
I am now a Company Director, Instructor and Facilitator at Remembering Our Roots CIC based here in Cornwall.
My journey, and that gift, has inspired us to create the 'NINE S.H.I.P.S (Secrets Hidden In Plain Sight) Veterans Project' in which we endeavour to pass on the same gift of knowledge, as freely as it was received by myself, at no cost to our Veterans.
Thurstan Crockett
My name is Thurstan; I'm 55 and really value the time I spend staffing ROR weekends: I'm open to working with whatever happens, without expectation; and I really love bushcraft and camping outdoors; but especially supporting young people to become their best selves. I've seen ROR work really help young people understand their true nature and purpose, and experience new ways of dealing with the world: it's special. It's made me realise how I can be more purposeful in my relationships and connect more deeply with people.
I'm looking to rebuild the bond between fathers and sons, and my biggest aim is to help rebalance humanity with nature. I'm trying to do this through my work as a coach and consultant, and want to build on this through writing and working with environmental visionaries.